Cafetto Grinder Cleaner
Buy More and Save

Quantity:





Cafetto Grinder Cleaning Tablets 430g

Removes build-up of stale coffee residue and coffee odours.

It is all natural, safe and easy way to keep your grinder fresh and clean.

Reduces blockages between burrs and internal chambers.

Grinding these coffee bean shaped tablets removes stale coffee residue and ensures that each cup is as enjoyable as the first.

Great for between changing blends or for removing unwanted tastes and odours. Designed for burr grinders, conical grinders

No grinder disassembly required.

Cleans grinder burrs and casings to improve grinder performance and extend grinder life.

Gluten free, 100% natural grain based proprietary formula – no binders or chemicals used in processing.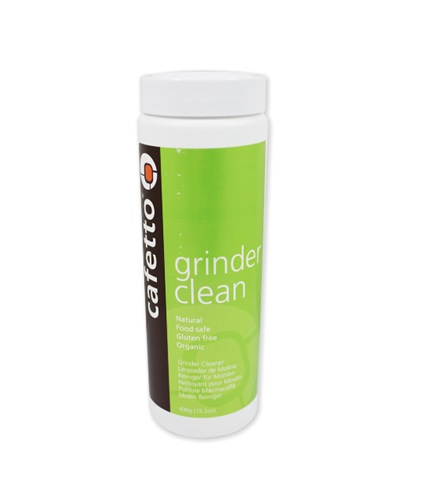 Please note: Pine Tea & Coffee only ship to Australia.
Product Reviews
Write a Review
OTHER PRODUCTS YOU MIGHT BE INTERESTED IN