AeroPress Disk Standard & Fine
Buy More and Save

Quantity:





The Able Disk Coffee Filter is a reusable filter designed for the Aeropress® Coffee Maker.

This allows more oils and a fuller bodied cup of coffee when used with the Aeropress®.

The Able Disk eliminates the need for paper filters, and is especially convenient for travel.




FINE:

Produces a very sweet & clean cup of coffee with very little fines to none at all. It is much thinner (1/3 of the Standard) and should be handled with care, as bending/damage is more likely.




STANDARD:

Yields a fuller cup of coffee with a bit more fines. Thicker, and should last through many years of heavy use. It is more difficult to bend and/or damage.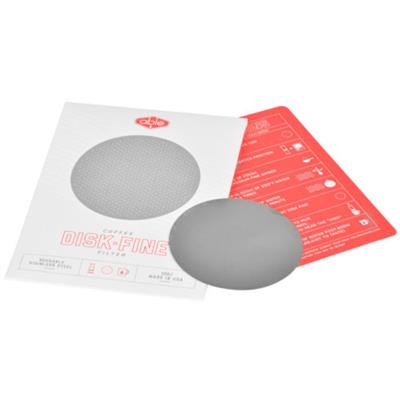 Please note: Pine Tea & Coffee only ship to Australia.
Product Reviews
Write a Review
OTHER PRODUCTS YOU MIGHT BE INTERESTED IN